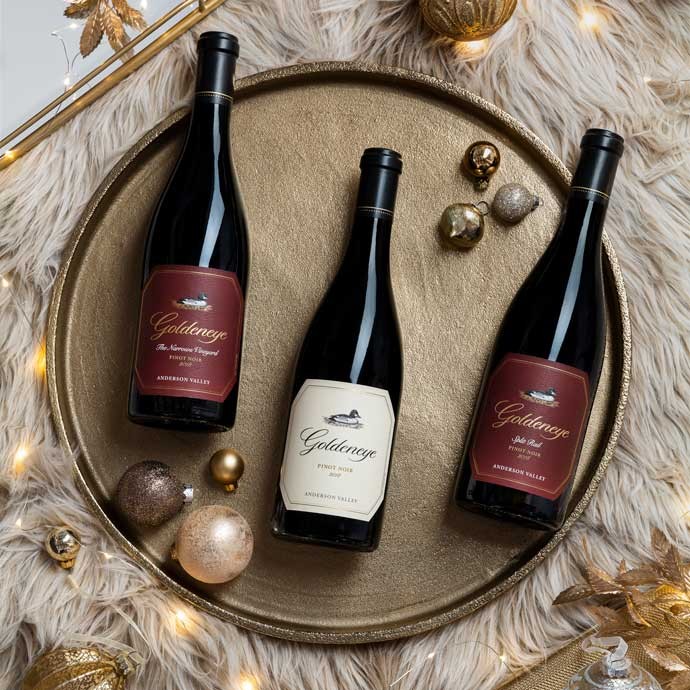 Celebrate with Goldeneye
The profoundly complex and distinctive style of Goldeneye Pinot Noir makes it a food friendly varietal that is highly rated by Pinot Noir lovers. Select from our assortment of single-vineyard Pinot Noirs to impress at the next holiday dinner.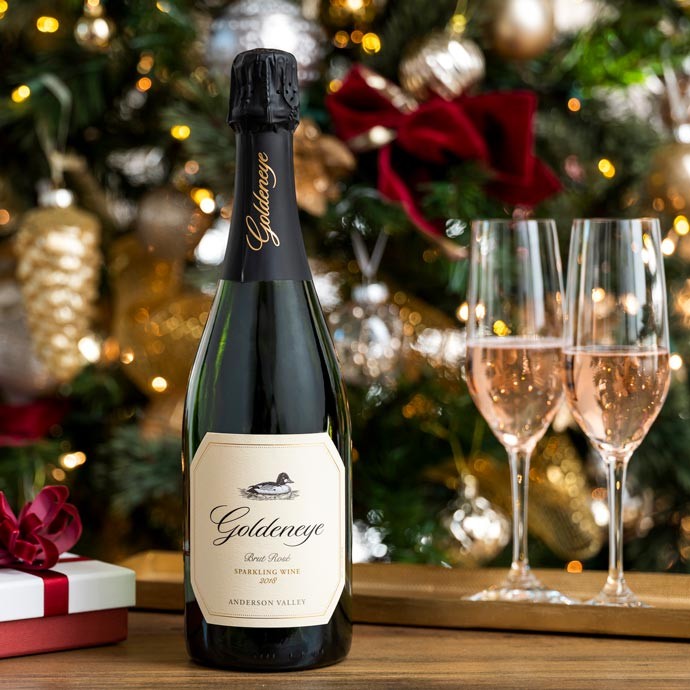 Sparkle with Bubbles
Sip in style with our 2018 Goldeneye Sparkling Brut Rosé! This dazzling Sparkling wine begins with layered aromas of orange marmalade and freshly baked biscuits, as well as notes of summer strawberry and cherry. The perfect starter for a weekend brunch, order today to stock your wine fridge.
Follow Us: @goldeneyewine