The 2017 Vintage is Here!
Get ready to leave winter behind with a glass of new 2017 vintage Pinot Noir from Goldeneye. The mix of red and black fruit notes with thoroughly structured acidity are hallmarks of great Anderson Valley Pinot Noir. With equal parts lushness and beauty, this vintage offers the perfect selection of wines for the first get-together of spring.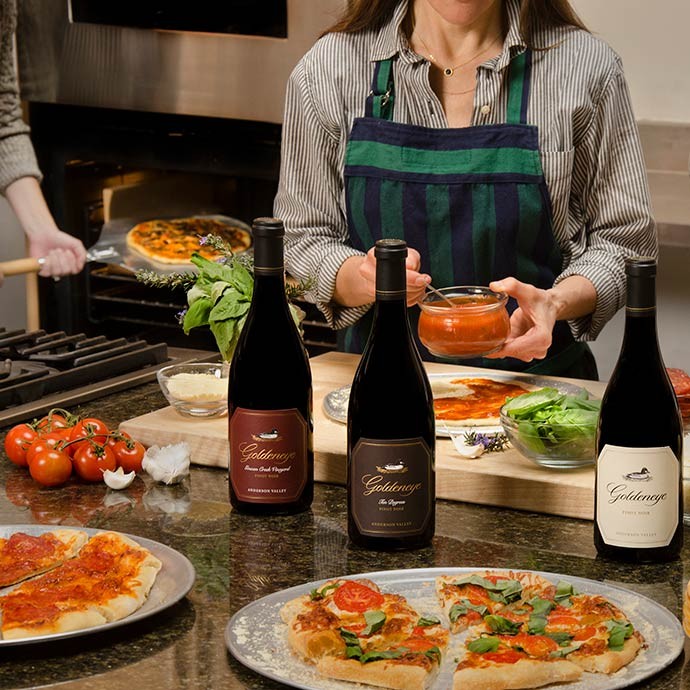 Pinot Noir an Essential Ingrediant
Pizza night is always a favorite, but don't forget the most essentual ingrediant - wine! You can still recieve your favorite Goldeneye wines right to your door.
Follow Us: @goldeneyewine