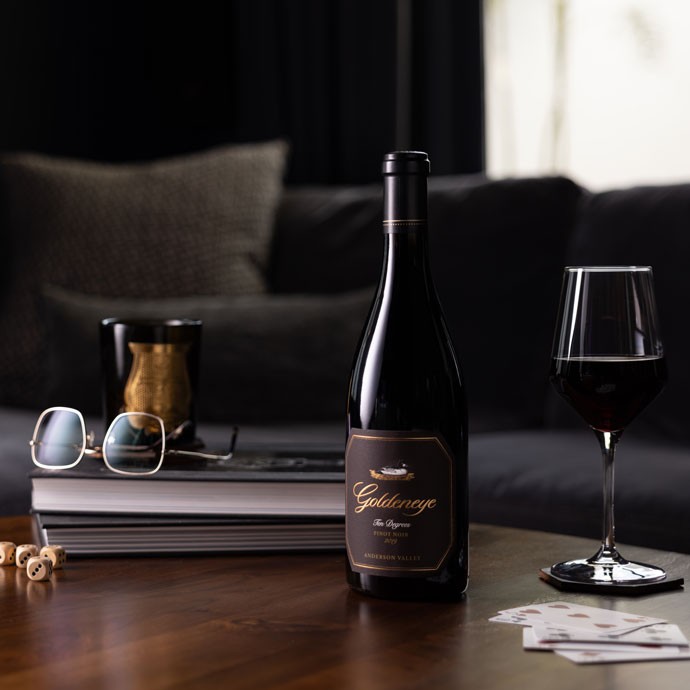 The Perfect Pinot
Representing the pinnacle of our winemaking portfolio, Ten Degrees is made from only our finest lots, making it a Pinot Noir of unparalleled grace and grandeur. This remarkable wine embodies the majesty of the Anderson Valley, offering tantalizing aromas of Luxardo cherry, blackberry compote, white pepper and sweet baking spices, as well as hints of star anise and sea breeze salinity.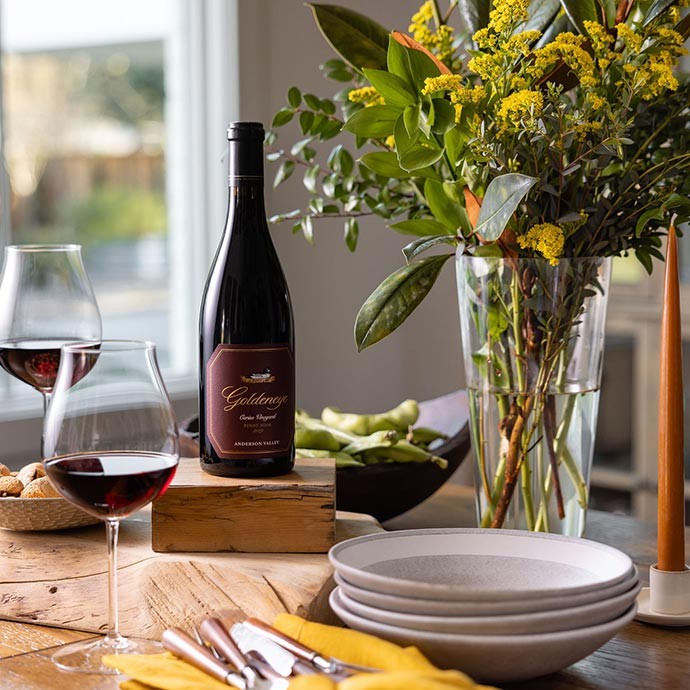 New Release from Cerise Vineyard
Echoing the untamed, rustic beauty of the site, our newly released Cerise Vineyard Pinot Noir produces a singular expression of Pinot Noir with a robust structure, vibrant layers of lush red fruit, and savory dried herb, earth and meat undertones. This wine makes for the perfect choice for your next gathering.
Follow Us: @goldeneyewine