Anderson Valley Wine Tasting Experiences
For those in search of a sublime and soulful wine travel experience away from the bustle of California's more established wine country, the Anderson Valley has become a must-visit destination. Goldeneye wines are made to reflect both the natural elegance of the Anderson Valley and its deep, rustic power.
The classic Essentials Tasting features current release Goldeneye wines, as well as selections from our sister properties from across The Duckhorn Portfolio.
Note: We are offering outdoor wine tasting experiences only. Heated tents are available.
Goldeneye Tasting Experiences
Wine Club Membership: All club members receive complimentary wine tasting experiences for up to four adults, with member present.
Questions: If you have additional questions about tasting availability, please call (707) 895-3202 or email reservations@goldeneyewinery.com.
Reservations recommended - and due to limited table capacity, tastings are 60 minutes maximum at this time.
Groups of 5 or more: We are happy to accommodate larger groups for a larger tasting fee. We ask that you reach out to us at reservations@goldeneyewinery.com or 707-895-3202 to book these reservations.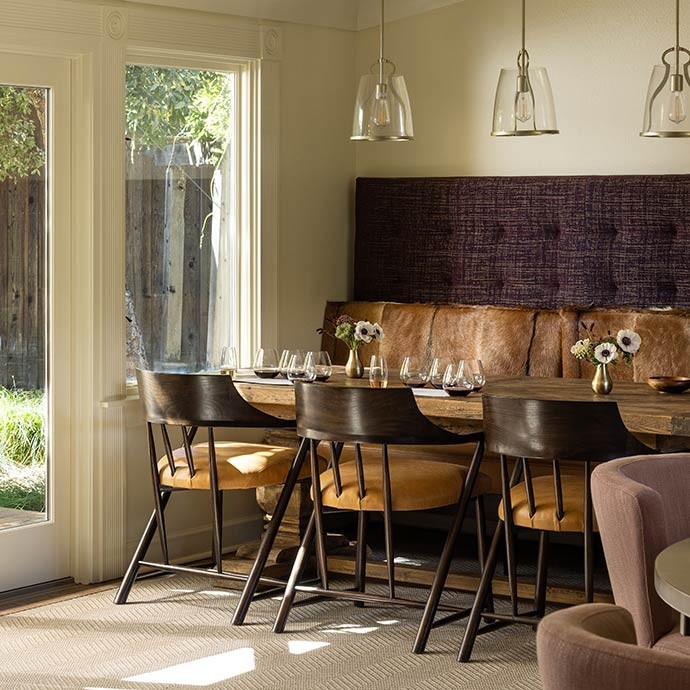 Essentials Tasting - $25/person + tax - By Appointment Only
Showcasing the versatility of our single vineyard Pinot Noirs, this tasting includes our current-release wines as well as selections from our Migration label. Relax and take in the unforgettable scenery - with our airy interiors, outdoor settings and vineyards, we provide social distancing quite naturally!
Available daily, seated tasting reservations required.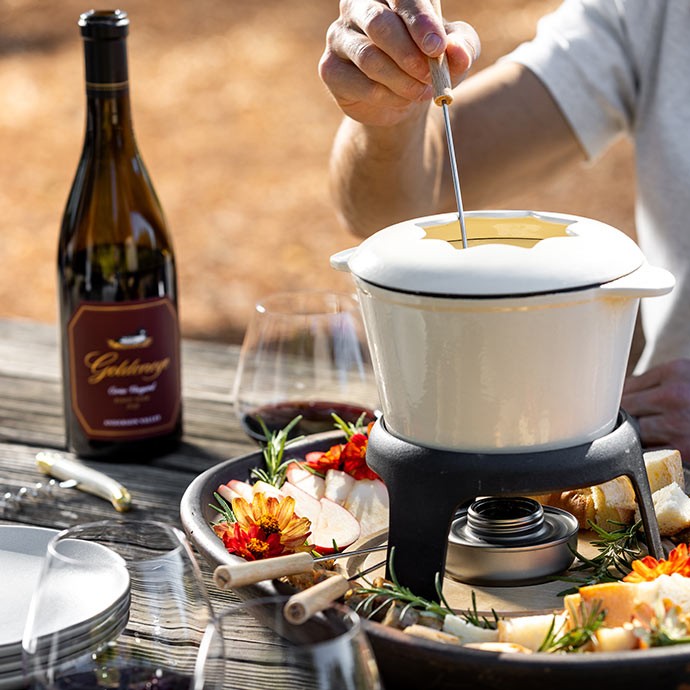 The Fondue Tasting - $65/person + tax
Join us on our picturesque outdoor patio for a fun and fall-inspired wine tasting. Guests will indulge in a flight that includes new release estate Pinot Noirs and select library wine. Tastefully paired, you will enjoy your tasting with an exceptional cheese fondue, baguette and small artisnal accompaniments. This experience is designed to highlight a food and wine classic, while relaxing in our stunning Anderson Valley setting.
Experience offered daily at 11am and 2pm
Cost: $65/person + tax
Average duration: 90 minutes
Club member pricing available
Reservations Required
Fondue Tasting - Reserve via Tock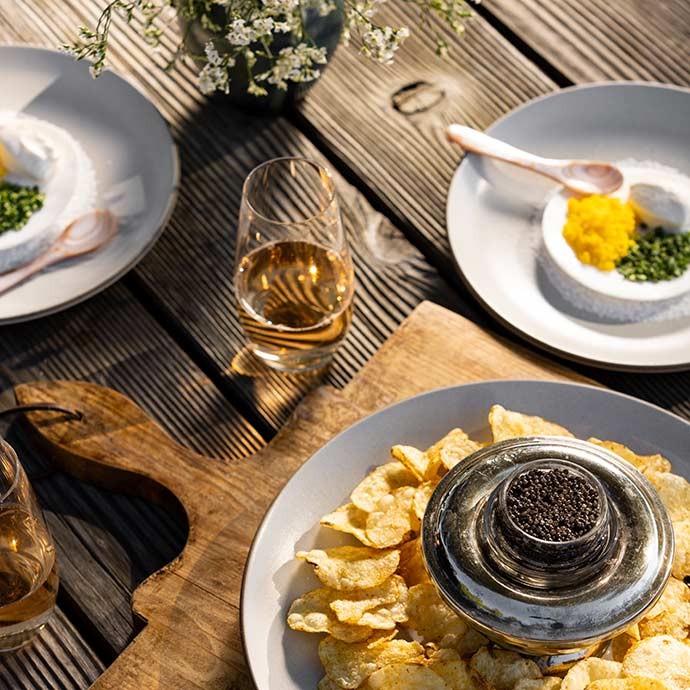 A Toast to Bubbles and Caviar - $225 for 2 + tax
Celebrate your visit to Goldeneye with a Toast to Bubbles and Caviar! This indulgent tasting is paired with our 2017 and 2018 Goldeneye Brut Rosé, it comes with:
Glasses of the 2017 and 2018 Goldeneye Anderson Valley Brut Rosé
Reserve Caviar
Perfectly paired accoutrements
Cost: $225 + tax for 2 people (non-refundable)
Tasting experience offered daily at 12:30pm
Club member pricing available (non-refundable)
Reservations Required
Bubbles Tasting - Reserve via Tock
---
We are happy to accommodate groups up to 10 guests. To book these reservations please reach out to the Goldeneye Visitor Center at reservations@goldeneyewinery.com or 707-895-3202. Thank you!
---
Make Your Next Reservation
Visit Our Other Wineries