Summer Peach Pinwheel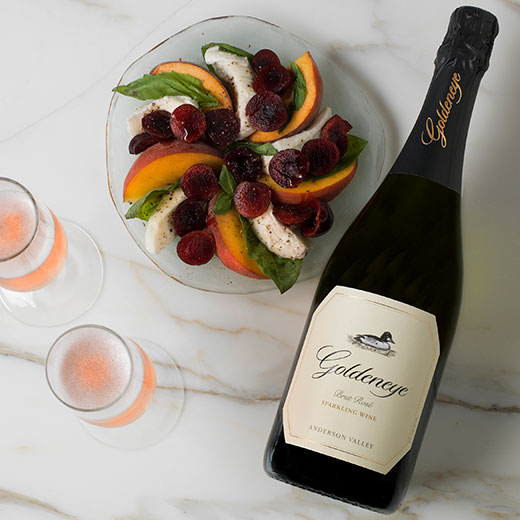 Yield: 2 servings
Prep: 10 minutes
Total Time: 10 minutes
Ingredients
1 Ripe peach
A handful of fresh sweet cherries, pitted and halved
½ cup fresh Basil leaves
1 8-10 oz. fresh Burrata or Mozzarella cheese ball
1 Tbsp olive oil
Fresh ground pepper to taste
Preparation
Cut peach into 6 to 8 wedges. Repeat this with the Burrata or Mozzarella cheese
Remove the pits from the cherries, then halve them
Rinse and separate fresh Basil leaves
On a plate, arrange the peaches, cheese and basil to form a pinwheel
Sprinkle the halved cherries over the cheese and peach arrangement
Drizzle with the olive oil and sprinkle with pepper.
Take a look at our recommended pairing below.
Pairing Recommendations - Bubbles