Glazed Ham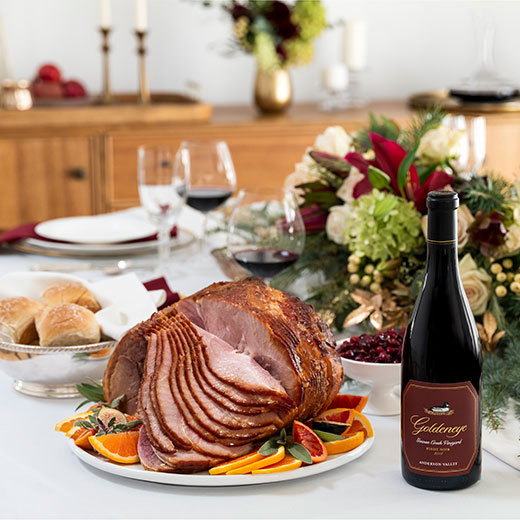 Yield: 8-10 servings
Prep: 1 hour | Cook: 2 hours and 30 minutes
Total Time: 3 hours and 30 minutes
Ingredients
Glaze:
½ cup maple syrup
¼ cup dijon mustard
¼ cup brown sugar
1 tbsp orange zest
2 tbsp orange juice
Preparation
Heat oven to 325 F.
Place all ingredients in a small bowl and whisk together. Set aside while preparing ham.
Remove ham from the refrigerator about 45-1 hour before you plan to cook it. A spiral cut ham is quite easy and doesn't need any preparation.
Place ham in a large roasting pan, brush with the glaze, tent with foil and bake. A 10 pound ham will bake about 15 minutes per pound for a total of 2 - 2 ½ hours.
Baste the ham every ½ hour or so with the glaze and the ham drippings from the pan. The ham is fully cooked so you are basically warming it through and the glaze enhances the flavor and caramelizes the skin.
To serve: place ham on a large platter, garnish with mixed citrus or other desired fruit (naval, cara cara, blood orange etc) and fresh herbs.
Take a look at our recommended pairing below.