San Francisco Giants vs. San Diego Padres

A Giant Wine Club Party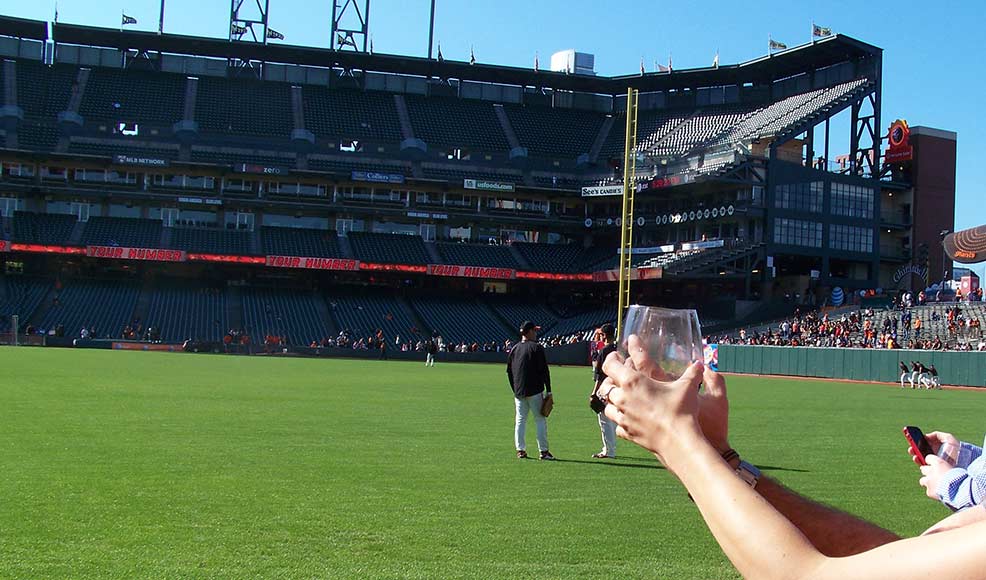 Start the night off in Triple's Alley, AT&T Park's on-field pre-game suite starting at 4:45 p.m. Enjoy hors d'oeuvres, our world-class wines and maybe catch a fly ball or two during batting practice as you watch from the outfield warning track. For the game, you will be ushered along the wall to your lower level seat to watch the Giants battle their NL West rivals from San Diego. Tickets are limited so get your friends and let's Play Ball!
Ticket Price - $175/person
*Pricing does not include transportation to and from the ball-park or food & beverages during the game & parking. Seat tickets will be distributed upon checking in at Triple's Alley. Tickets are non-refundable and we cannot apply refunds for no-shows. If for any reason you cannot join us by 6:30 p.m., we will make every attempt to relay your game tickets to Will Call under the name of the person who placed the ticket order.
June 22 2018
4:45 PM to 6:45 PM
Triple's Alley AT&T Park
San Francisco, CA